Co-organized Events
Book Press Release: "From Taiwan to Asia: Taiwan NGOs' International Assistance under COVID-19 Crisis"
PUBLISHED OCTOBER 21, 2021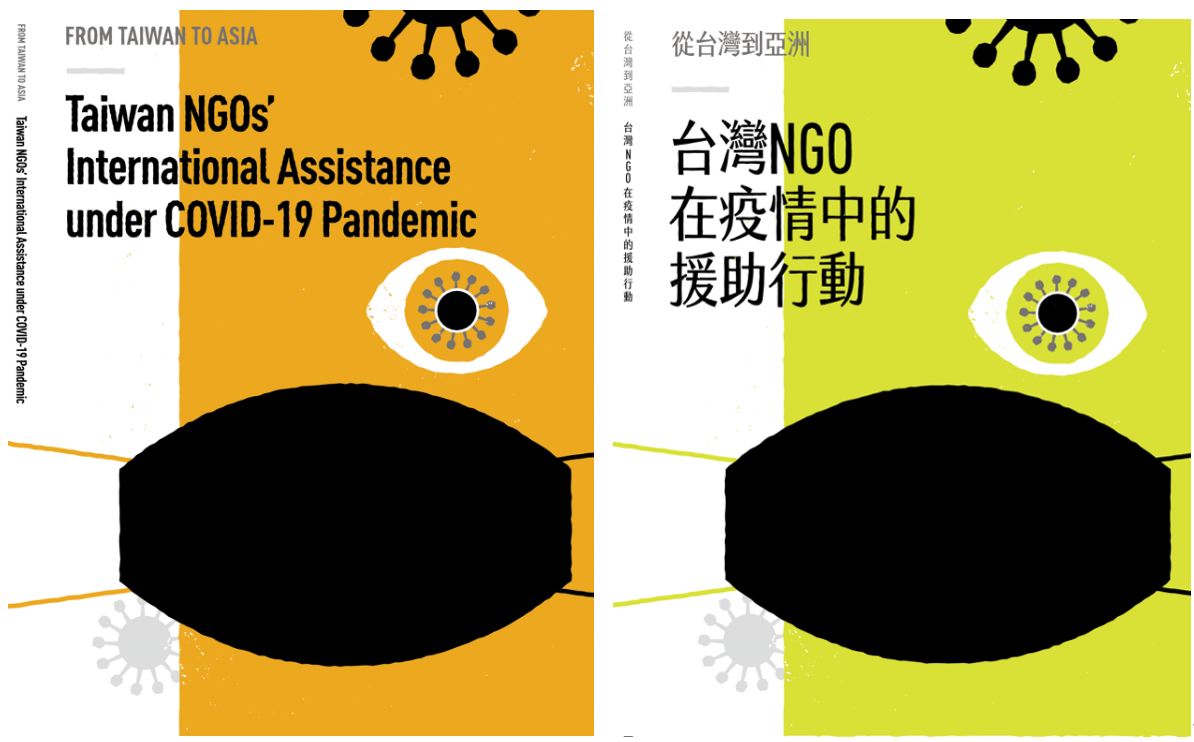 Taiwan's non-government organizations (NGOs) have not only concentrated on domestic issues but also actively participated in international development work, long providing services in Asia. Since the COVID-19 pandemic ravaged the world in 2020, NGOs engaging in international cooperation and development faced numerous obstacles such as service interruptions, difficulties in resource delivery, and increased costs. In face of the pandemic, related questions thus arose such as what countermeasures have the NGOs engaging in international cooperation and assistance in the New Southbound countries taken to ensure the continuation of their services, and what additional modes of assistance have they provided to the local communities.
To this end, the Taiwan–Asia Exchange Foundation launched the TAEF Survey—Taiwan NGOs' Responses to Covid-19 in Asia in 2021, and published From Taiwan to Asia: Taiwan NGOs' International Assistance under COVID-19 Crisis, Taiwan's first report of such topic that features both Chinese and English editions. Through the survey, this report compiled the difficulties, response actions, and achievements of 30 Taiwan NGOs (23 NGOs and international assistance centers of 7 hospitals) in the New Southbound countries during the COVID-19 pandemic in 2020, and then summarized 10 major actions of these NGOs in their response to COVID-19. This report also presents the response strategies and service programs implemented by 12 NGOs in the various New Southbound countries and showcases the transnational health cooperation conducted by 7 hospitals in the One Country, One Center project of the New Southbound Policy. Lastly, this report analyzes the action characteristics and future work directions of the Taiwan NGOs, on the basis of which, we suggest Taiwan NGOs to establish a platform to advance collaboration and exchanges. Other suggestions include the government increasing resources to support the international development work of NGOs, incorporating international assistance into the New Southbound Policy, and establishing a national team with NGOs.
To officially launch this report, TAEF hosts a press conference on October 21st, 2021 from 9:30 to 11:00. Aside from presenting the report, TAEF also invited representatives from the NGO International Affairs, Ministry of Foreign Affairs, Taiwan Alliance in International Development, World Vision Taiwan and Dr. Shiuh-Shen Chien (Professor of Department of Geography, National Taiwan University) etc., to discuss major actions of strengthening cross-border cooperation after the pandemic, alongside future work directions that Taiwan NGOs need to put effort and be supported by the government and our society.