Co-organized Events
International Press Conference: Jogja Biennale XVI Taiwan Pavilion and 2021 Asian Curatorial Forum
PUBLISHED OCTOBER 1, 2021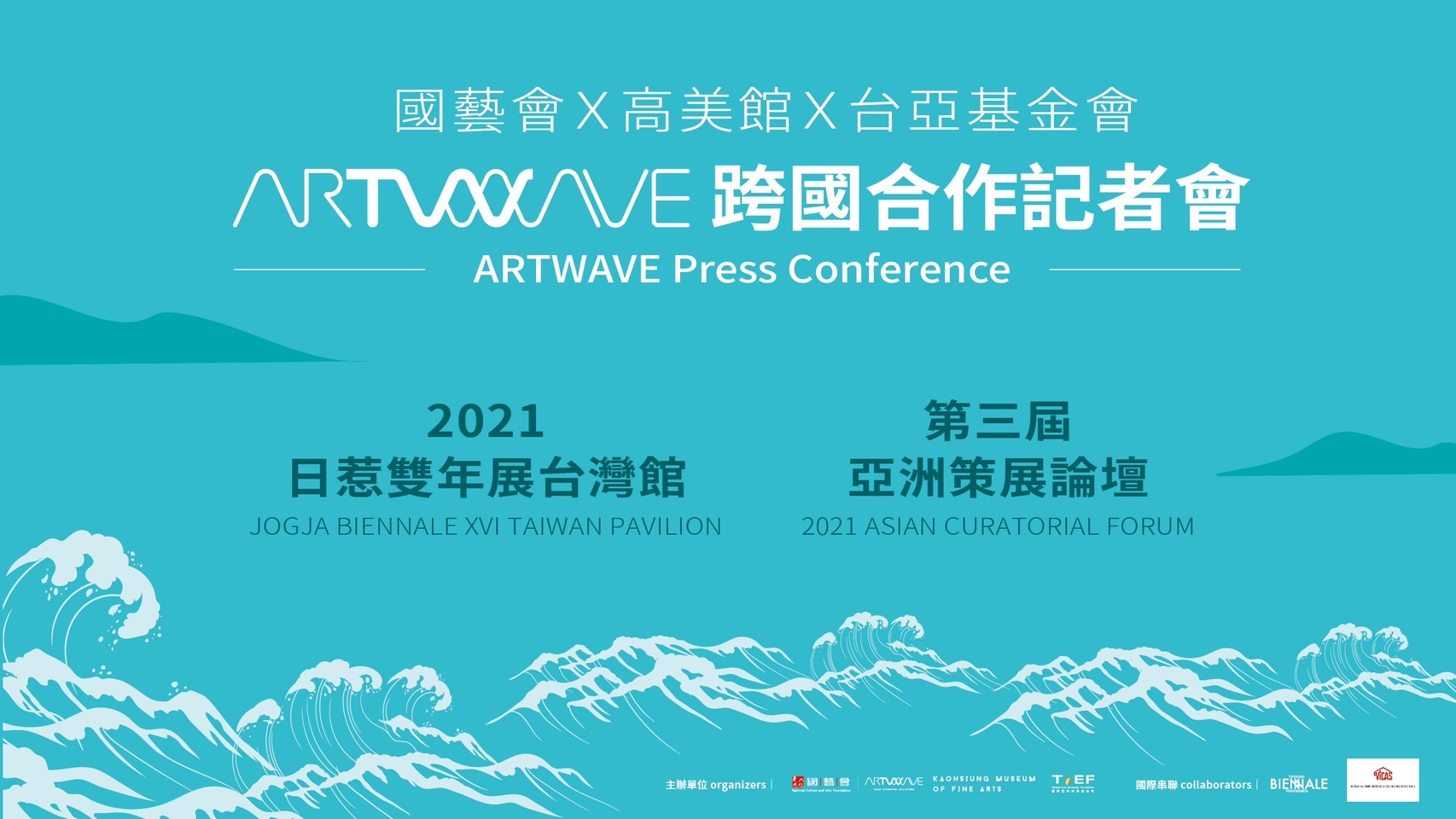 Taiwan-Asia Exchange Foundation is honored to partner with National Culture and Arts Foundation, Kaohsiung Museum of Fine Arts, @biennalejogja, and Vietnam National Institute of Culture and Arts Studies to co-organize the Bilik Nasional Taiwan at 2021 Biennale Jogja and the 3rd Asian Curatorial Forum to further institutionalized cultural exchange in Taiwan's New Southbound Policy. This is also the very first time that Taiwan, Indonesia, and Vietnam work together in promoting art and cultural exchange.
As a policy think tank based on NSP, TAEF has been cultivating Austronesia art and cultural exchange since 2020. We held a series of NSP Cultural Salon at Taitung Museum of Fine Arts to discuss the historical progress, transnational exchange, and contemporary development in Austronesia musical cultures from perspectives in research, art residency, curatorial practices, artistic creation, and preservation. We also invited the Center of Austronesian Culture at National Taitung University to join TAEF's Asia Engagement Consortium to promote Austronesia cultural exchange in NSP.
The Third Asian Curatorial Forum held before the end of Kaohsiung Museum of Fine Arts' major summer exhibition "The Pan-Austro-Nesian Arts Festival" is the newest achievement made by TAEF and our partners. The forum would invite renowned international speakers, such as Alia Swastika (Artistic Director of Jogja Biennale Foundation) and Ade Darmawan (Artistic Director of the 15th documenta). The Vietnam National Institute of Culture and Arts Studies would also select representative speakers from Vietnam to contribute their insights. In bringing Austronesia arts from the margins of art history to the center of international art and cultural exchange and introducing the rich practices of artists and curators, the forum itself is an event with the effect of paradigm-shift.
According to TAEF Chairman Dr. Hsin-Huang Michael Hsiao, cultural exchanges that focus on people-to-people exchange is one of the keys towards the success of Taiwan's New Southbound Policy. There exists an extensive historical connection between Taiwan and Southeast Asia due to our shared marine culture and Austronesian migrations. In the future, the New Southbound Policy should further expand on Austronesian cultural collaborations and facilitate more people-to-people interactions. The international collaboration between Biennale Jogja and the Asian Curatorial Forum, Dr. Hsiao asserts, marks an important exchange for the advancement of the New Southbound Policy, and it also offers a comprehensive experience of Austronesian art's vibrant creative energy.
NCAF Chairperson Lin Mun-Lee explains that the ARTWAVE objective "to widely establish Taiwan pavilions" is implemented based on the strategies of "Build, Operate, and Transfer" (BOT), and the Biennale Jogja collaboration sees the strategies concretely carried out. Through building a collaborative relationship with Biennale Jogja and tangibly engaging in the operation of the first exhibition presented at Bilik Nasional Taiwan, and with broaden horizons and connections which will further lead to the transfer and alignment of resources, it is anticipated for the outlets and resources developed through ARTWAVE to be continuously made available to contemporary art communities in Taiwan and overseas. The efforts to continuously participate in the arts, just like incessantly surging waves on the surface of a boundless sea, are geared towards developing Taiwan's independence and a win-win international situation.
Director Lee Yulin of Kaohsiung Museum of Fine Arts explains that the museum has taken on "South Plus" as KMFA's new position. Based on the conceptual ethos of "Pan": fluidity and all-inclusive visions that transcend boundaries; "Austro": plural and non-center-constrained perspectives; and "Nesian": multilateral oceanic connections. The approach has broadened and extended KMFA's long-term focus on Austronesian contemporary art, and with more extensive cultural philosophies embraced, expansive transregional dialogues can be opened up. Consequently, we are able to engage in international collaborations and exchanges with Biennale Jogja and the Asian Curatorial Forum through our inaugural Pan-Austro-Nesian Arts Festival, with Taiwanese artists introduced to the international arts stage at the same time.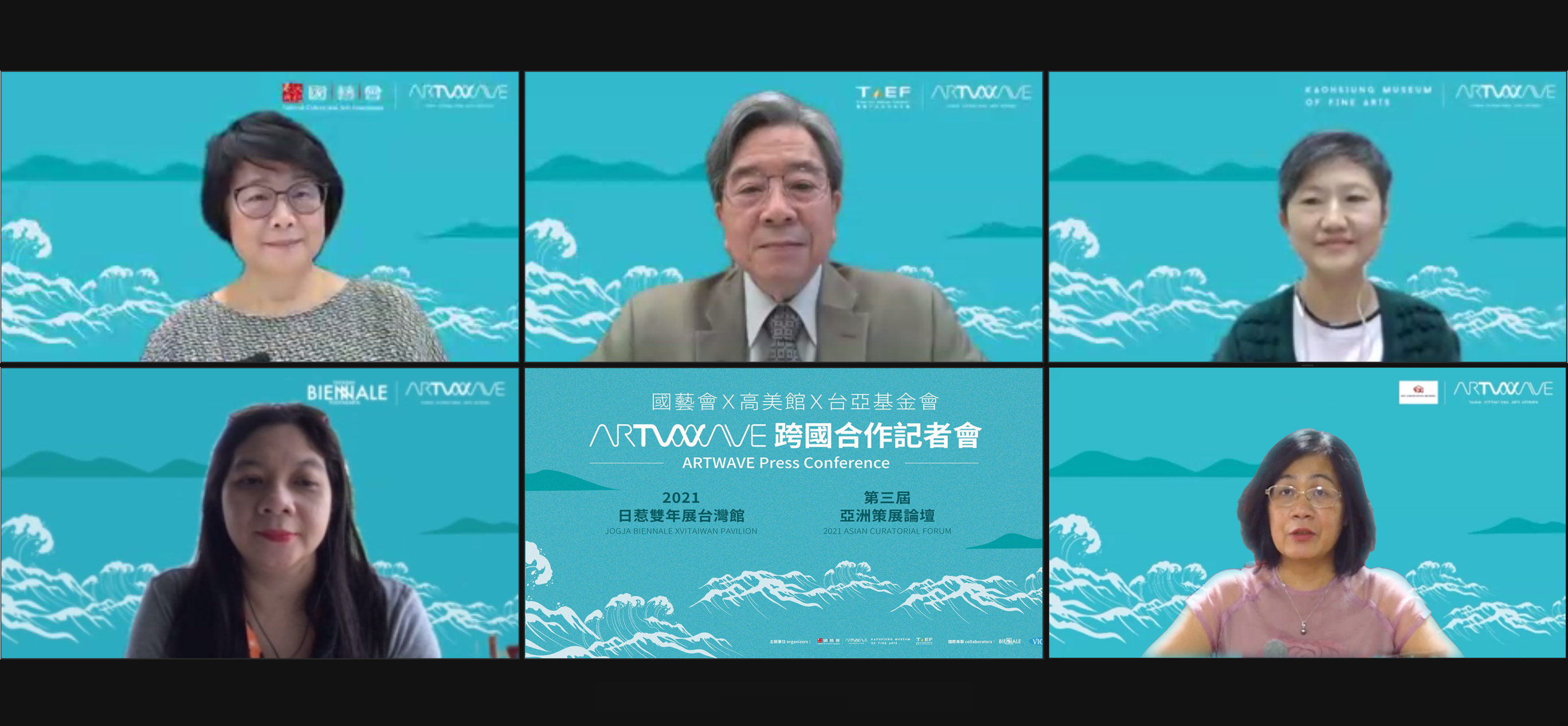 【Organizers】
National Culture and Arts Foundation (NCAF), Kaohsiung Museum of Fine Arts, Taiwan-Asia Exchange Foundation

【Collaborators】
Biennale Jogja Foundation (Yayasan Biennale Yogyakarta), Vietnam National Institute of Culture and Arts Studies (VICAS)

【Exhibitions and Forum】
※ Biennale Jogja XVI Equator #6: October 6th ~ November 14th, 2021, Taman Budaya Yogyakarta, Jogja National Museum, Jogja, Indonesia
https://www.biennialfoundation.org/

※ Pan-Austro-Nesian Arts Festival: July 17th ~ October 31st, 2021, Kaohsiung Museum of Fine Arts
https://www.kmfa.gov.tw/SouthIslandPan/

※ The 3rd Asian Curatorial Forum: October 23rd & 24th, 2021; B1 Lecture Hall of Kaohsiung Museum of Fine Arts.