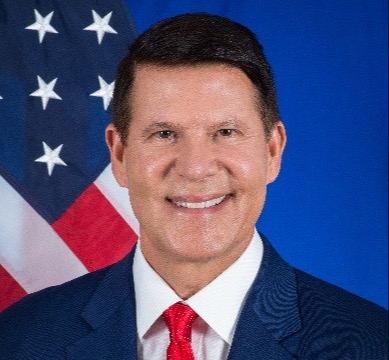 Mr. Keith Krach
Former Under Secretary of State for Economic Growth, Energy, and the Environment
U.S.A.
Keith Krach is currently the CEO of 3Points, Inc., an investment holding company.
Mr. Krach served as Under Secretary of State for Economic Growth, Energy, and the Environment from June 2019 to January 2021, overseeing US economic policy with foreign countries. Under his leadership, the Economic Prosperity Partnership Dialogue (EPPD) between Taiwan and the U.S. was launched in November last year.
Mr. Krach has more than forty years of experience in the private sector. He served as chairman, CEO, and president of DocuSign. Mr. Krach also served as Chairman of the Board of Trustees for Purdue University, Chairman of Angie's List, International President of Sigma Chi Fraternity, and was the youngest Vice President in General Motors' history.