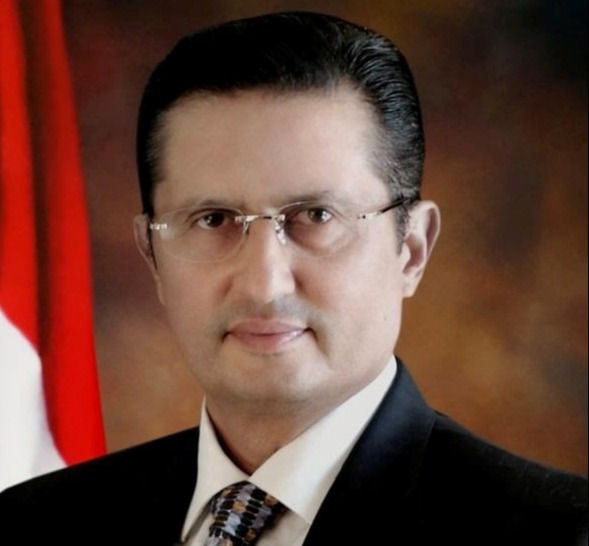 Prof. Dr. Ir. Fadel Muhammad
Deputy Chairman, People's Consultative Assembly of the Republic of Indonesia (MPR-RI)
Indonesia
Fadel Muhammad (FM) was born in Ternate, Indonesia, on May 20, 1952. He graduated as Engineer from Bandung Institute of Technology (ITB), Faculty of Industrial Technology. Being an excellent student, he was honoured with an Outstanding Student Award in 1975 and later attended Stanford University, USA. In 2007, he obtained his PhD (with Honors) in Public Administration from the University of Gadjah Mada for his work in Local Government.
Fadel has a long and successful history as a professional engineer and entrepreneur. In 1978, together with his classmates, he started the pioneering engineering company, PT Bukaka Teknik Utama.
Fadel has a long history of public service. From 2001-2009, he served as the Governor of the Province of Gorontalo; and has spoken in the United Nations Global Forum on Reinventing Government. In 2009, he was appointed to serve as a Cabinet Minister to the Ministry of Marine Affairs and Fisheries, a position that he held till 2011. From 2014-2019 he has been elected as a member of The House of Representatives chairing Commissions on Finance, Development Planning and Banking Affairs; Energy, Mineral Resources, Research & Technology, Higher Education, and Environment Affairs; The Committee for Inter Parliamentary Cooperation. Now for the period of 2019-2024, he has been reelected as the Deputy Chairman of MPR RI. In politics, for more than 30 years he had been a member of the major political party GOLKAR, and lastly served as the Advisory Board of the Party.