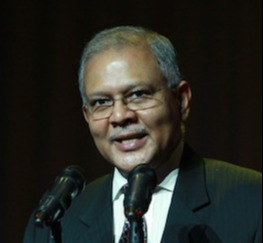 Mr. Ashok Kantha
Institute of Chinese Studies
India
Mr. Ashok K. Kantha joined as Director of the Institute of Chinese Studies, Delhi on 31st March 2017.
A career diplomat, Kantha was Ambassador of India to China until January 2016. Prior to this, he was Secretary (East) at the Ministry of External Affairs in New Delhi with responsibility for about 65 countries in India's extended neighbourhood. His previous assignments include High Commissioner of India to Sri Lanka and Malaysia, Consul General in Hong Kong, Deputy Chief of Mission in Kathmandu (Nepal), and Joint Secretary (East Asia) in the Ministry of External Affairs. Earlier, Kantha served in different capacities at Indian Missions in Singapore, China and the USA, and at headquarters in New Delhi.
In his diplomatic career spanning over 38 years, Kantha specialized in Asian affairs, with a particular focus on China, closely involved in the formulation and implementation of India's foreign policy in respect of China and East Asia. He has an advanced certificate in the Chinese language from the National University of Singapore.
Kantha joined the Indian Foreign Service in 1977.