"ARTBUU", celebrating and translating Taiwanese and Vietnamese culture
Yushan Forum
Entering into its fifth year, the 2021 Yushan Forum will explore the prospect of "Resetting Priorities of Progress with Resilience." As the resilience of the international community is constantly put to a test by greater challenges, the Yushan Forum will bring together the best and the brightest minds and dedicate themselves to the search for a people-centered development model to end disparity and achieve inclusive growth. This year's Yushan Forum will feature remarks and speeches by global leaders and government representatives, a session on the achievements of New Southbound flagship programs, a session on civil society capacity, and a roundtable dialogue on pressing issues. In addition to the Forum itself, Taiwan-Asia Exchange Foundation will also demonstrate the public-private partnerships in the New Southbound Policy through a series of co-organized events.
---
Conference Report
The two-year epidemic has severely impacted the well-being of the international community. At this critical moment, when the New Southbound Policy is entering its fifth year, the 2021 Yushan Forum, centered on "Resetting Priorities of Progress with Resilience," was attended by leaders from New Southbound countries, the U.S., Japan, Australia, Germany, France, South Korea, and 10 other nations to jointly plan for the post-pandemic era.
The forum demonstrated the fruitful results and determination of Taiwan's New Southbound Policy in continuing to cultivate regional partnerships and cooperation. Two sessions were held titled "Promoting cooperation in the new reality," "Rebuilding Wellbeing, Reinforcing Resilience", as well as a roundtable dialogue. This report provides an overview of the forum and highlights all notable talks.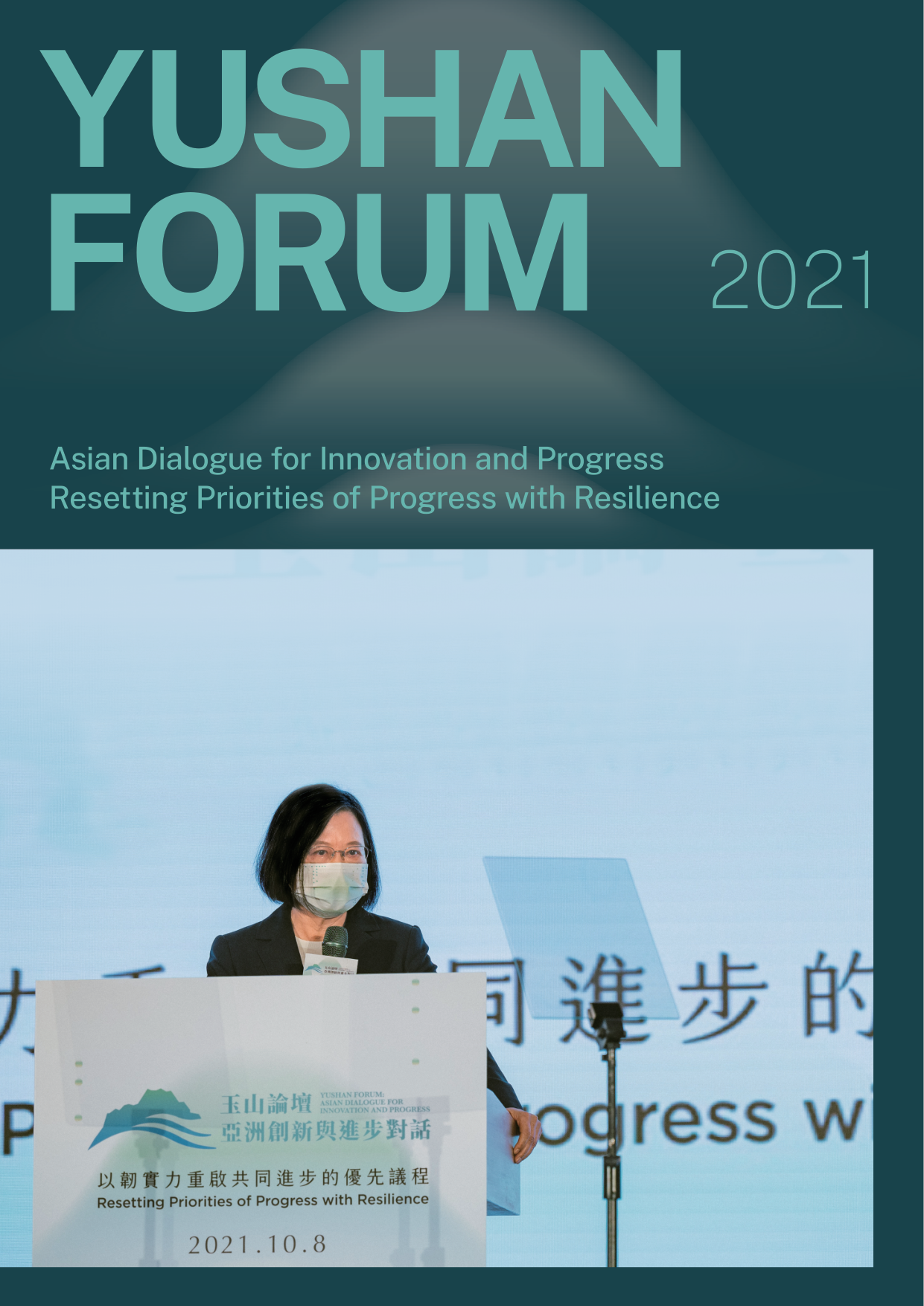 ---
H.E. Tsai Ing-wen
President
Republic of China (Taiwan)
H.E. Lai Ching-te
Vice President
Republic of China (Taiwan)
The Hon. Tony Abbott AC
Former Prime Minister
Australia
The Hon. Keiji FURUYA
Chairman
Japan-ROC Diet Members' Consultative Council A member of the House of Representatives in the Diet (national legislature)
Mr. Keith Krach
Former Under Secretary of State for Economic Growth, Energy, and the Environment
U.S.A.
The Hon. John Chen-Chung Deng
Minister without Portfolio, Executive Yuan
R.O.C. (Taiwan)
Dr. Jaushieh Joseph Wu
Minister, Ministry of Foreign Affairs
R.O.C. (Taiwan)
---